Russian political analysts on the country's state-run media advocated for more interference in the politics of other nations "at any cost," according to a recently shared clip.
The clip was first circulated in the U.S. on Sunday by Julia Davis, founder of the Russian Media Monitor watchdog group, which is dedicated to cataloging the alarming things shared on the country's state-run news stations. In the video, Henry Sardaryan, a Dean at the Moscow State Institute of International Relations, accused western nations of using their support of Ukraine as a proxy means of attempting to overthrow Vladimir Putin's government.
"Regarding issues with deliveries [of weapons], the meaning of their support of Ukraine is to endlessly prolong the conflict in order to drain Russia of its resources to the max and to exert internal political pressure on our country," Sardaryan said, as translated by Russian Media Monitor.
"It's quite obvious whom they are using to do this, they aren't even hiding it. They say, 'We won't be using tanks or anything else in order to overthrow Russia's current government.' They say, 'We have to do it with the hands of locals.' By 'locals,' they mean the people they've been supporting, financially and otherwise. Therefore, they have an internal resource here."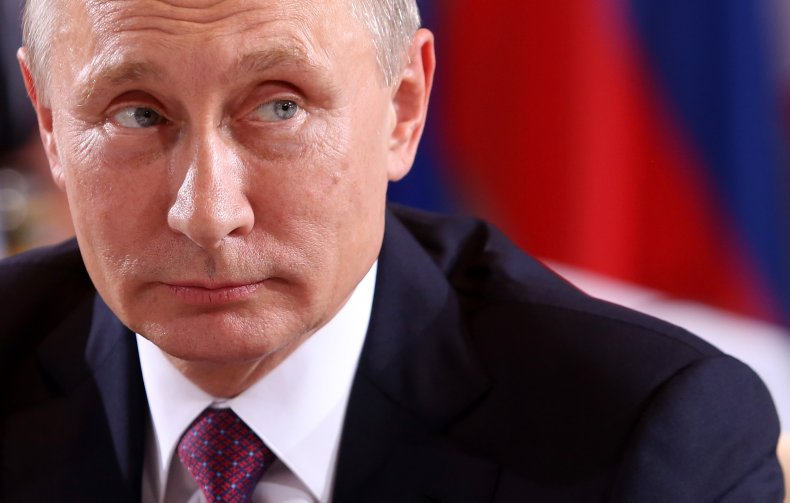 Speaking further, Sardaryan suggested that Russia engage in election interference against foreign nations that have offered aid to Ukraine in retaliation for their actions. In particular, he referenced 12 national elections set to be held in European nations within the coming year.
"Do we have this kind of resource on their side? In 2023, there'll be elections in 12 European countries," he added. "These are national elections, there may even be more, if some elections take place ahead of schedule… All the tales that it would be considered an interference in their internal affairs, we could absolutely spit on that. If we have our own interests, which demand that we influence internal politics of other countries, then we have to do it — at any cost."
Ukraine is set to receive a significant amount of military aid in the form of various light armored personnel vehicles from the likes of the U.S., France, and Germany, which could open up new strategic options in its fight against the Russian invasion. Dmitry Peskov, the head spokesman for the Kremlin, dismissed these new shipments, and echoed Sardaryan's statements when he said that they would only "prolong the suffering of the Ukrainian people."
Newsweek reached out to foreign relations analysts for comment.
#Russian #Moscow #influence #foreign #nations #politics #cost