A New York Supreme Court judge struck down a mandate Friday that required all health care workers in the state to be vaccinated against the coronavirus, saying Gov. Kathy Hochul and the New York State Department of Health had exceeded its authority. 
In his ruling, Judge Gerard Neri said the mandate is "null, void, and of no effect" because the state can't require health care workers to get vaccinations that aren't required by public health law, which includes mumps, measles and hepatitis. 
The state health department said Saturday it is "exploring its options" after the ruling. 
NEW YORK SUPREME COURT REINSTATES ALL EMPLOYEES FIRED FOR BEING UNVACCINATED, ORDERS BACKPAY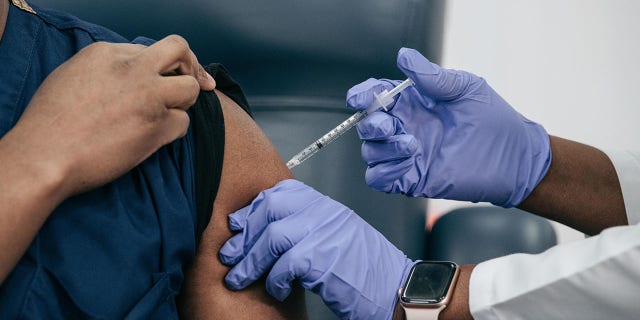 The lawsuit was brought by Medical Professionals for Informed Consent, which included health care employees who stood to or had already lost their jobs over the requirement. 
PFIZER COVID VACCINE SAFETY IS 'CLEARLY SOMETHING WE HAVE TO TAKE SERIOUSLY': DR. MARC SEIGEL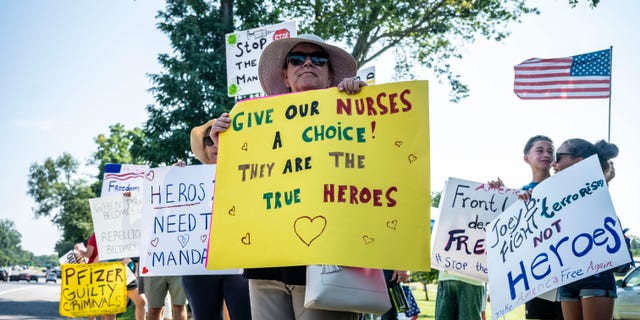 "The State Health Department strongly disagrees with the judge's decision and is exploring its options," the agency said in a statement to the Associated Press, adding that the COVID-19 mandate protected the most at-risk patients and those who care for them.
CLICK HERE TO GET THE FOX NEWS APP
The N.Y. Department of Health didn't immediately return Fox News Digital's request for comment. 
The Associated Press contributed to this report. 
#department #health #exploring #options #judge #strikes #COVID #vaccine #mandate #health #workers