2023 is here, and Fox Nation is heading off the new year by taking viewers on a star-studded journey across the entertainment world and through all four seasons.
With a lineup chock-full of fun and unique content, Fox Nation is showcasing some major personalities, with special installments of Nancy Grace's "Trapped," that looks into the conservatorship of Britney Spears, a deep dive into the controversial royal couple Harry and Meghan, and a new TMZ presentation on "Red Rocker" Sammy Hagar's rock and roll "paradise" in Cabo San Lucas, Mexico.
Fox Nation is also kicking off an exclusive series that breaks into the rich and beautiful nature of our planet, unearthing the mystifying wonders of the world.
LIBS OF TIKTOK FACE REVEAL COMING TUESDAY: TUCKER CARLSON
Trapped: A Nancy Grace Investigation
Fox Nation host Nancy Grace digs into the dark a twisted side of pop legend Britney Spears' conservatorship that captivated the nation and championed the movement to #FreeBritney. Grace exposes how a world-renowned pop star became a victim of control and how conservatorships and guardianships sow the seeds of exploitation and abuse and how Spears' case is simply one of many.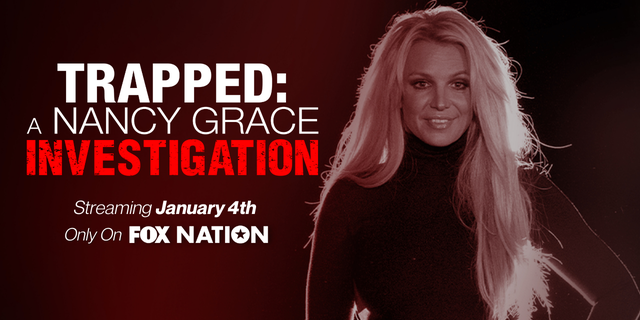 OPINION: PRINCE HARRY AND MEGHAN MARKLE RISK BECOMING MOST HATED ROYAL COUPLE
Who is Meghan & Harry?
Royalty or royal pain? Fox Nation's special on Prince Harry and Meghan Markle explores the couple that has captivated tabloids and sparked controversy in the media for their criticism of and break away from the British royal family. Explore the early lives, traumatic experiences and love that shaped the couple and led to their eventual move to America.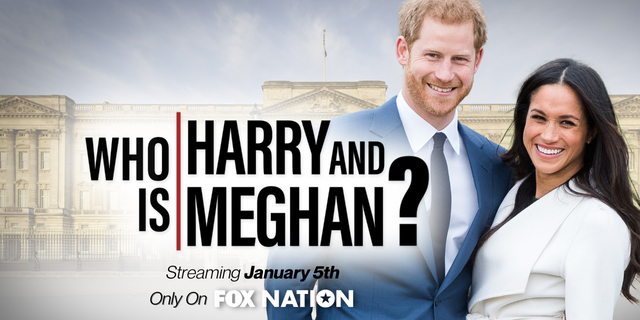 TMZ Presents: Sammy Hagar
The "Red Rocker" Sammy Hagar is turning 75, and he's inviting Fox Nation viewers into his personal paradise nestled in Cabo San Lucas, Mexico for an inside scoop into his special birthday bash. This TMZ exclusive goes behind the former Van Halen vocalist's life of fame and fortune and delves into the unbelievable trust story that launched his successful rock and roll career.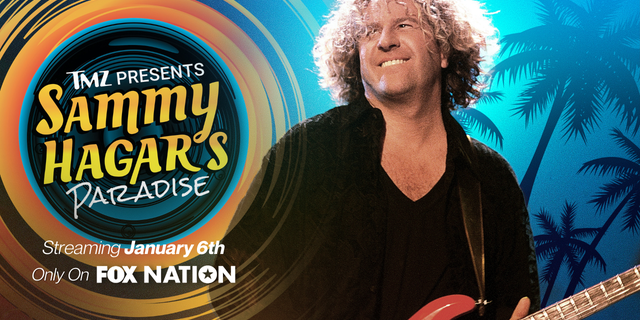 SAMMY HAGAR TELLS ALL IN NEW MEMOIR
A Year on Planet Earth
Filmed across 60 locations for more than 3 years, Fox Nation's "A Year on Planet Earth" breaks down the natural beauty of the four seasons and takes viewers on an exhibition into the wild wonders of the world. With the help of scientists,  conservationists and community members, the series takes a look at the lives of special animals, including penguins, elephants, pandas and more, uncovering their unique, adorable and quirky behaviors and making every effort to ensure their protection. 
Follow the show through the four beautiful seasons to see what wonders planet earth has in store.
MisEducation of America, Season Two
"Fox & Friends Weekend" host Pete Hegseth's "MisEducation of America" is returning for its second season to uncover the rhetoric of liberal educators in K-12 classrooms across the U.S. After unearthing the insidious nature behind a goal to transform America's culture – starting with its youth. This season expands upon the deep digs into critical race theory and focuses on the raging and controversial war between parents and school systems that took school boards and districts by storm last year. 
Re-join Hegseth as he investigates the intricacies of sex education in public schools, notwithstanding the transgender youth movement and other controversies, including declining academic standards and the left-leaning teacher's unions stoking the fires.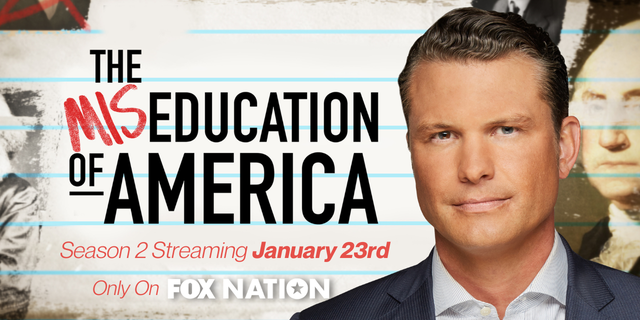 Fox Nation programs are viewable on-demand and from your mobile device app, but only for Fox Nation subscribers. Go to Fox Nation to start a free trial and watch the extensive library from your favorite Fox Nation personalities. 
#year #content #watch #Fox #Nation #January