The phrase "thoughts and prayers" has been spoken, texted and tweeted countless times since Damar Hamlin went into cardiac arrest on Monday Night Football.
One ESPN analyst took the phrase to heart Tuesday, praying for Hamlin on live TV.
As Hamlin remains in critical condition, Dan Orlovsky said a prayer for the Buffalo Bills safety during Tuesday's edition of "NFL Live."
CLICK HERE FOR MORE SPORTS COVERAGE ON FOXNEWS.COM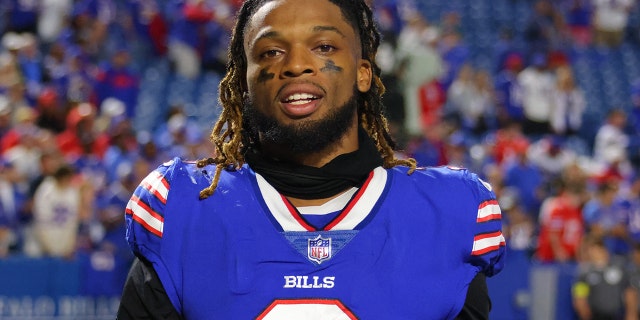 "God, we come to you in these moments that we don't understand, that are hard, because we believe that you're God, and coming to you and praying to you has impact," Orlovsky said. 
"We're sad, we're angry, and we want answers, but some things are unanswerable. We just want to pray, truly come to you and pray for strength for Damar, for healing for Damar, for comfort for Damar, to be with his family, to give them peace. If we didn't believe that prayer didn't work, we wouldn't ask this of you, God. I believe in prayer, we believe in prayer. We lift up Damar Hamlin's name in your name. Amen."
Hamlin received CPR for over nine minutes on the field before being taken away in an ambulance and admitted to an intensive care unit at a local hospital.
"We are grateful and thankful for the outpouring of support we have received thus far," the Bills' statement from Tuesday afternoon said.
JOE BUCK, ESPN MAINTAIN NFL TOLD NETWORK PLAYERS HAD 5 MINUTES TO WARM UP FOLLOWING DAMAR HAMLIN'S INJURY
Hamlin's family released a statement Tuesday expressing "sincere gratitude" for the outpouring of support they received amid a "challenging time" for the family. They also thanked the more than 150,000 fans who have donated nearly $4 million to his charity toy drive fund.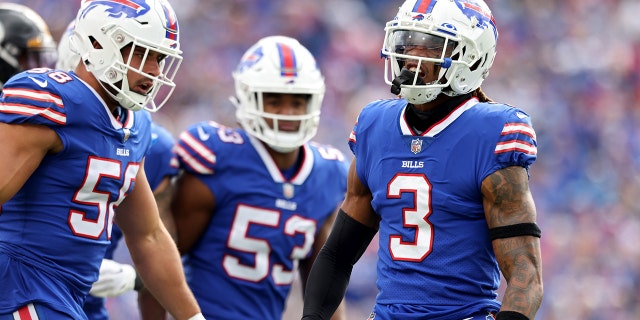 CLICK HERE TO GET THE FOX NEWS APP
"On behalf of our family, we want to express our sincere gratitude for the love and support shown to Damar during this challenging time. We are deeply moved by the prayers, kind words and donations from fans around the country," the statement said.
Hamlin spent the night in an ICU, and the postponed game will not be finished this week, the NFL announced earlier Tuesday.
Fox News' Paulina Dedaj contributed to this report.
#ESPN #analyst #prays #Bills #Damar #Hamlin #live #broadcast