Making resolutions this new year? Maybe don't — you're already perfect as you are. Which is why we've created our Same You, New City sale. It provides an opportunity to save big on things that can help foster personal growth without making sweeping changes to who you are. 
If you've hesitated to travel in the past because of language barriers, then it's time to put your fears to rest. With these award-winning CLIK S translation earbuds, the world can be your oyster. They feature HD sound, have noise canceling tech, and — here's the kicker — they translate over 37 different languages, which means you could potentially be able to communicate with over 2 billion people around the globe in real-time. 
This is game-changing tech for would-be travelers all over the world. You just install their proprietary MyJuno app on your iOS or Android device and you're off to the races. And since you can get it on sale right now until Jan 9 for just $99 — a huge discount of 55 percent off the MSRP, no codes required — it's easy to afford too.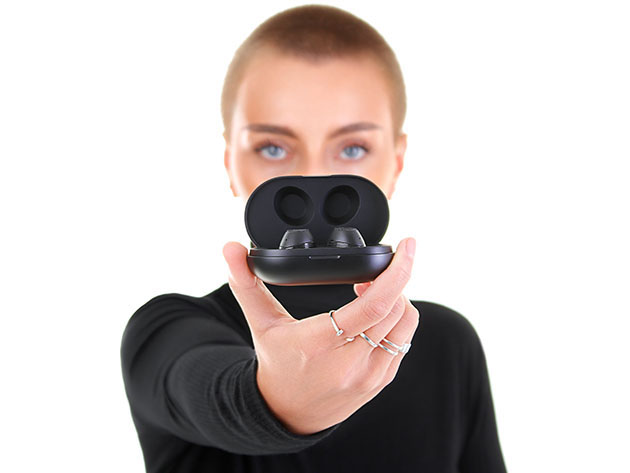 Mymanu CLIK S: Award-Winning Translation Earbuds – $99
Prices subject to change.
#awardwinning #CLIK #translation #earbuds