Posted on at 9:00 pm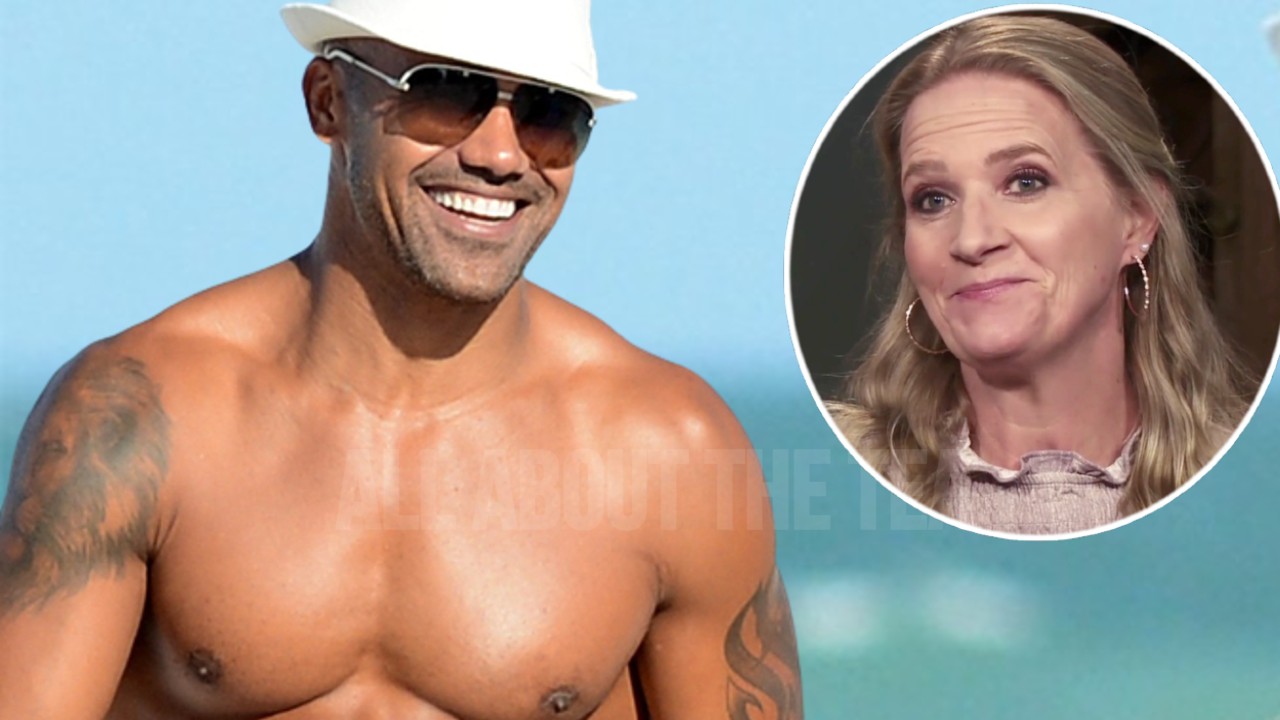 'Sister Wives' One-On-One Recap: Christine Brown Desires A Black Man To Replace Kody … She's Got Jungle Fever
In part two of the Sister Wives: One-On-One Season 17 reunion, host Sukanya Krishnan, jumps back into the polygamous drama surrounding the Brown clan. First, she addresses the claim that Kody Brown considered reconciling with estranged wife, Meri Brown, but the idea was sabotaged by Christine Brown, who supposedly suffered a complete meltdown and "loss her sh-t."
Sister Wives: Kody Considered Taking Meri Back
The host reveals the surprising news to Meri, who smirks at the notion, and says she had no knowledge of his feelings at the time.
Kody explained that Meri gifted him Rice Krispies treats for one of their wedding anniversaries and the gesture put him in the "right mood" to "think about reconciliation."
"She put a bag full of them. One for every year of our marriage. She included even our bad years," he explained. "The expression was sweet … It wasn't what it was."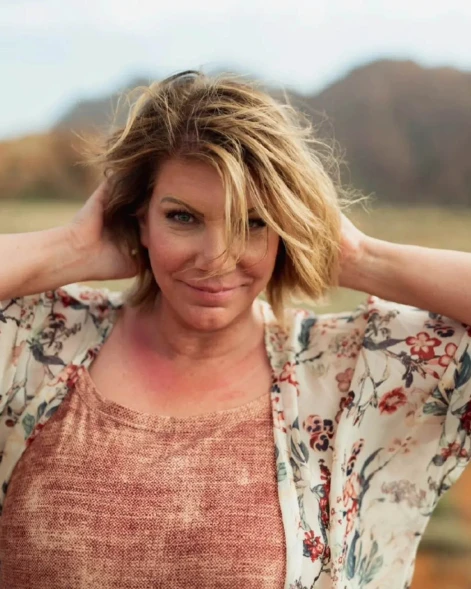 The gesture made Kody realize he was "no longer angry" with his first wife.
Robyn Brown confirms Kody's intentions to reconcile with Meri to host Sukanya and shares that Christine came to her house and flipped out over the notion.
"I didn't know this was connected to it, but she was at my house and she was falling apart. And I feel so bad, I don't want to talk about it. I don't want to talk bad about her, but I just saw her kind of flipping out, and I didn't know what it was about."
Robyn feels if Christine had not stopped Kody from making up with Meri — Meri's life would have been totally different today.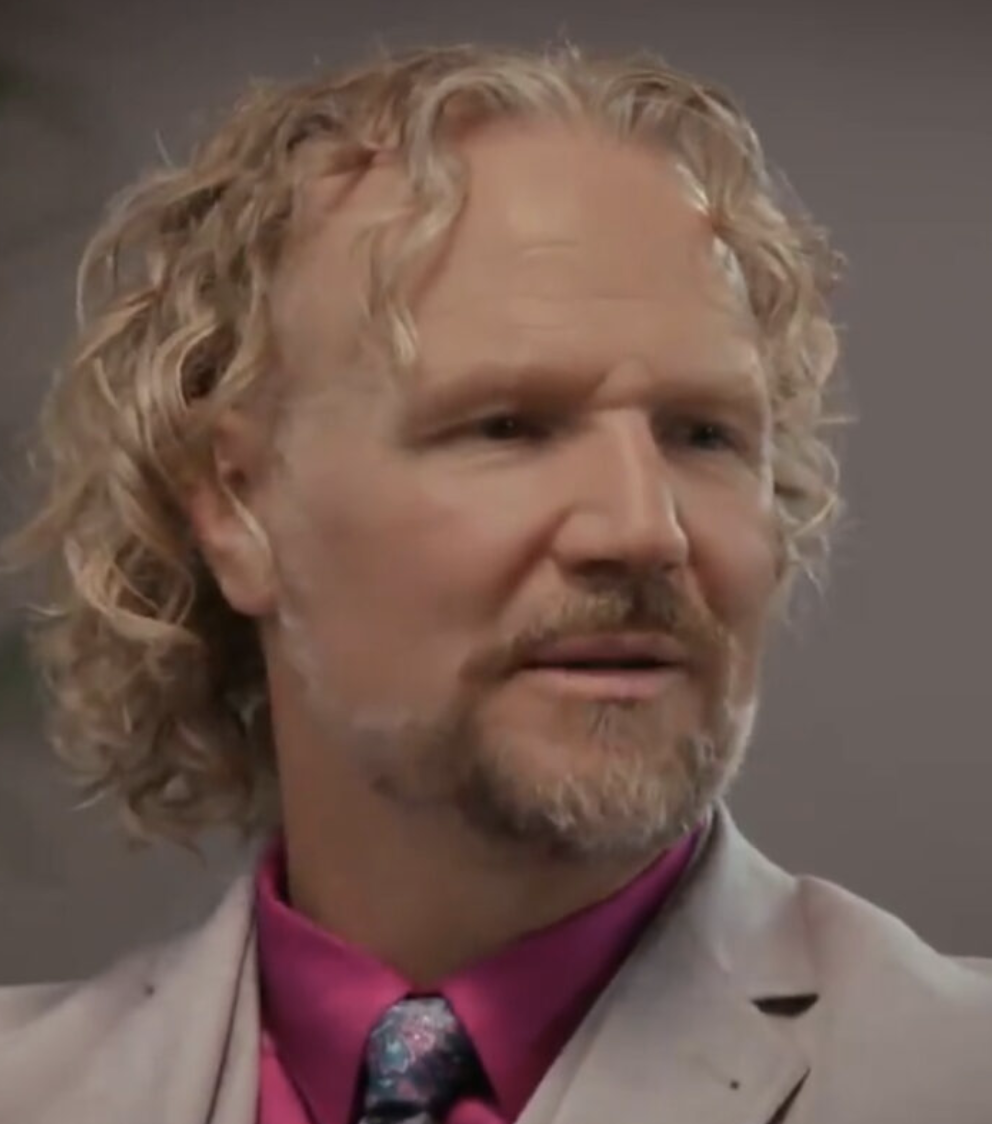 Christine on the other hand, feels Kody misread her emotional reaction and tells the host that he "twist my words to somehow think that I would say anything like that. And that he would say that, and spread that lie is what's frustrating." She added, "That's a lie! That's not me. And I would never do that."
The host then switches back to Meri's interview to share Christine's response. Meri finds it curious that Christine doesn't remember anything about it. Meri views the revelation as, "a little heart-breaking" because she's tried so hard to make him love her, and he could have given their relationship another chance. "And now two years later, he is like, absolutely not."
She added, "I have spent a lot of years full of hope, really looking inward and figuring myself out and becoming a better person, hoping that was good enough." Meri explains. She added that Kody has made it clear that her self-work won't cut it to make him consider taking her back.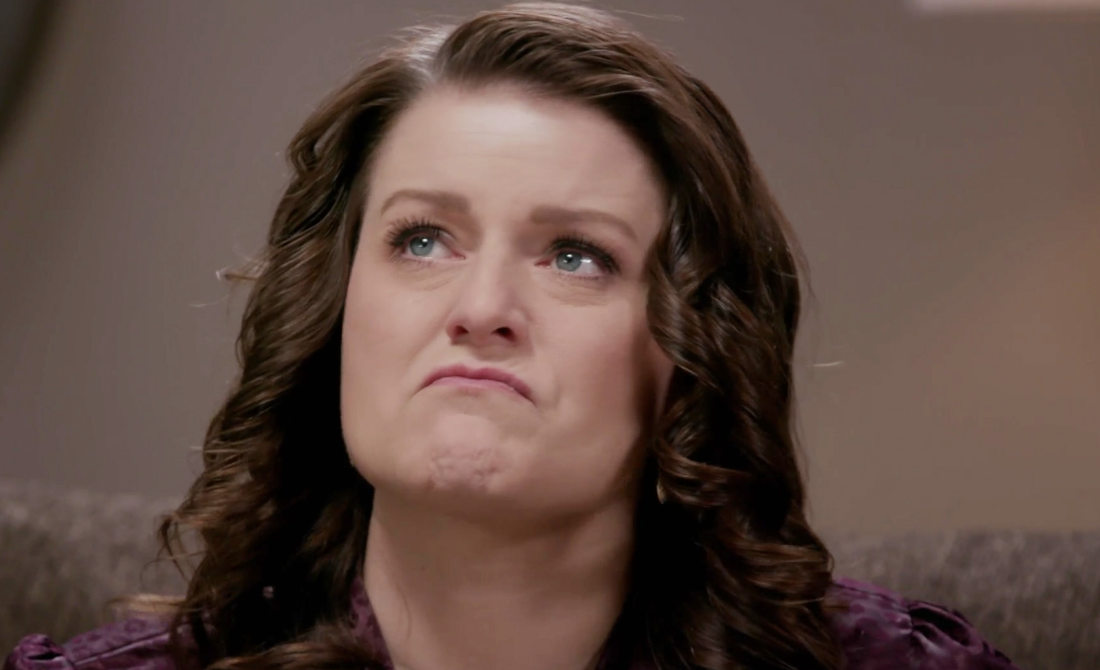 A defeated Meri shares that they, "have a lot of history" and "I love him, and he has chosen not to love me. And not to want a relationship with me. And so far as to consider himself not married to me."
Sister Wives: The Early Years
Moving on to Janelle's segment. The host reflects on happier times when the whole family made special memories. A package is shown of Kody affectionately loving all his wives and they all seem like one big happy bunch. Janelle Brown describes those times as "heaven," when they were all raising their kids together and united.
Kody reflects on the difficulties during the early years of his marriages, he explains that they were young and outside influences like the church impacted their decisions. He calls the situation, "weird" because he was bringing another women into his wife's bed. He says, it's been strained for many years, especially the dynamic between the wives. Janelle and Christine describe Meri as aggressive and confrontational.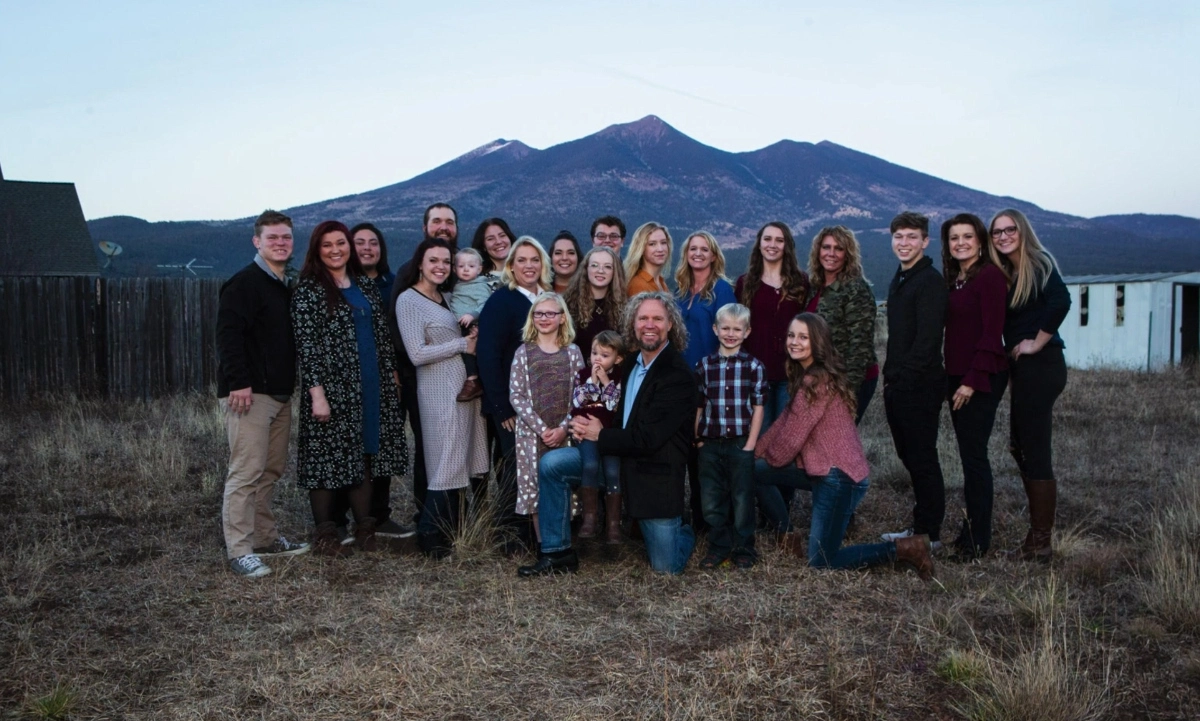 Sister Wives: Janelle Moved Out
Kody opens up about things becoming so stressful that Janelle packed up and left the Brown family in the early years of their marriage. She went to her mother's house to escape the other wives and Kody's lack of support. "She couldn't abide being with Christine and Meri any longer … there's just too much strain on her life." Kody recalls.
However, Janelle remembers things differently.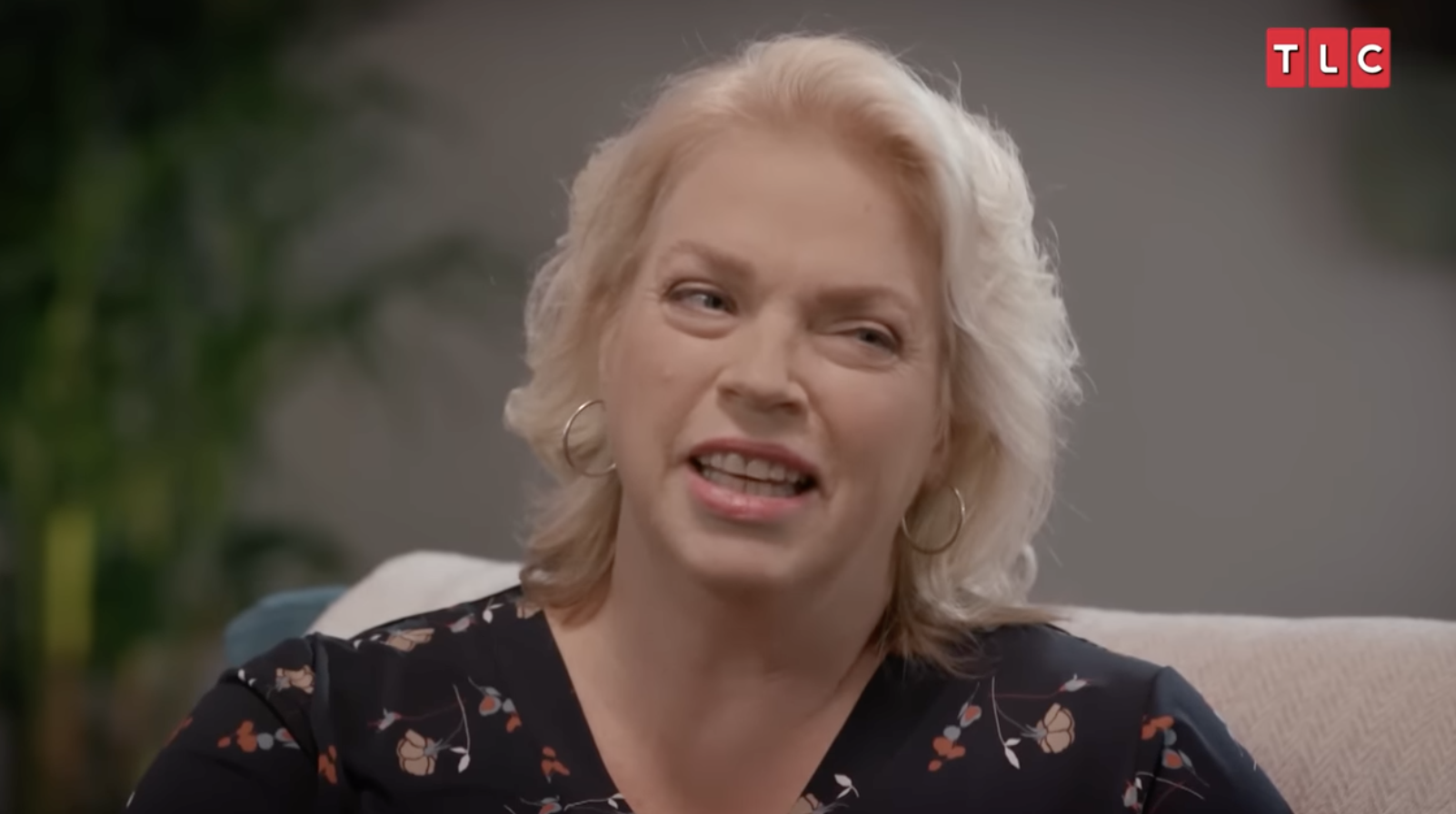 Sister Wives: Christine Begged Kody To Marry Her
Kody then reveals that Christine wasn't traditionally courted like his other wives. He tells the host that they all attended the same church, and Christine begged him to become his wife. Kody says he felt pressured to take Christine on as a wife because she was considered "royalty," and marrying her would give him clout, as a polygamous.
Sister Wives: Reaction To Kody's Eruption
A clip is shown of Kody's explosive meltdown during Christine's backyard meeting with all the wives present. In the scene, Christine tells them that she's divorcing Kody and informs Robyn that she's done with her as well, and Robyn break down in tears. In the footage, Kody is furious with Christine's answer. "She's treated you like dirt from the very beginning," he exclaimed to Robyn. "That's the relationship you have with her, and that's the reason I'm angry."
Over the course of the meeting, Kody grows progressively angrier. The crescendo comes when Kody rises to his feet, gestures with his hands, and says the following, "Man, just the knife in the kidneys over all these years! The sacrifices that I've made to love you. Wasted!"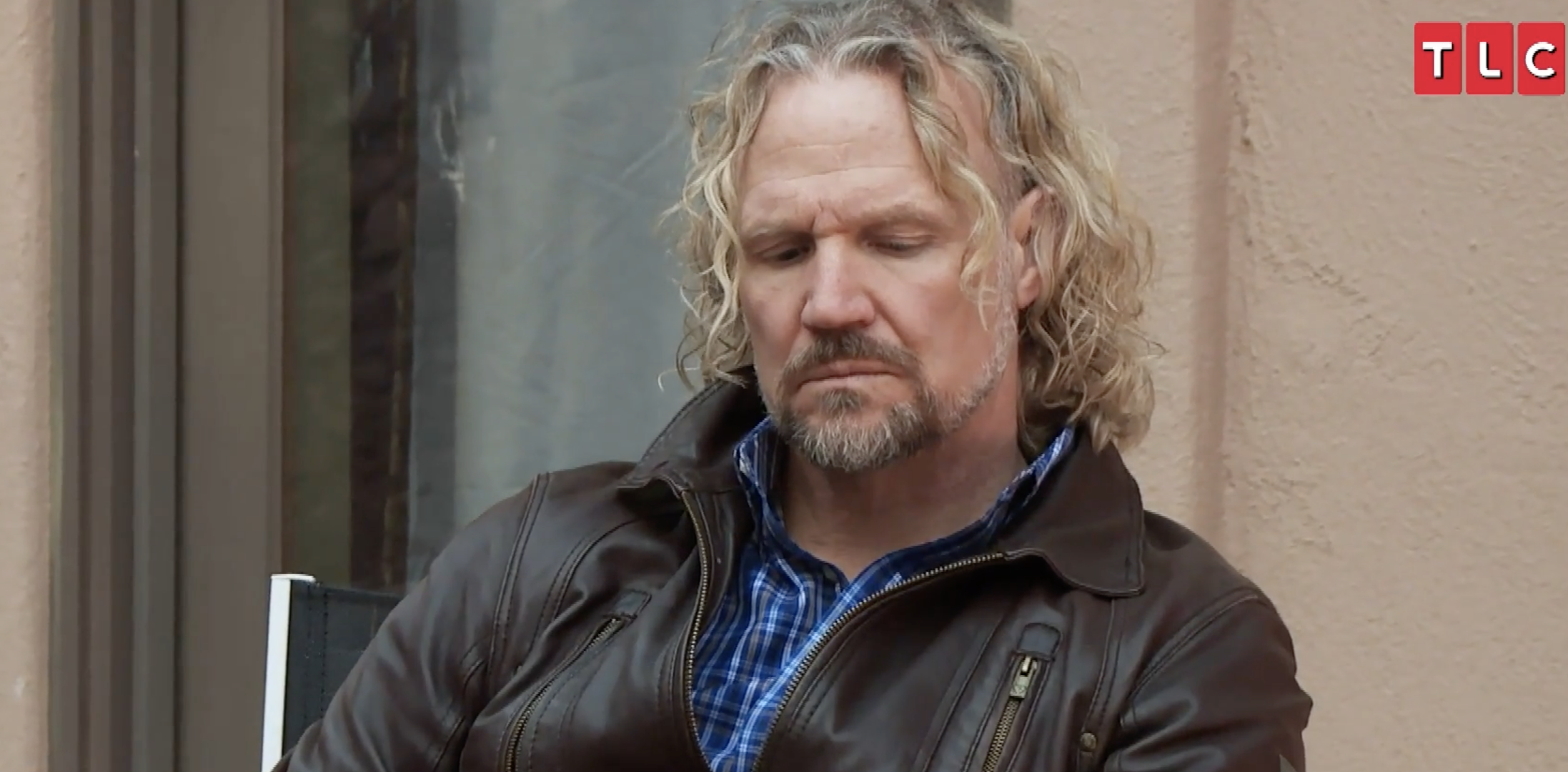 Rewatching the emotional scene is hard for Christine. She didn't realize that she was shunning Robyn. Christine explains that she was shocked by Kody's explosive eruption and denies being mean to her former sister wives.
"I wasn't mean. I wasn't mean to anybody," Christine says. "I didn't know that I had been shunning Robyn like Meri said I was doing. I didn't know I had been doing those things."
"I didn't try to do anything like that. Maybe just not by letting her in as much as she wanted," Christine adds. "That was really difficult. It seems like that was the trigger [that blew up our dynamic]."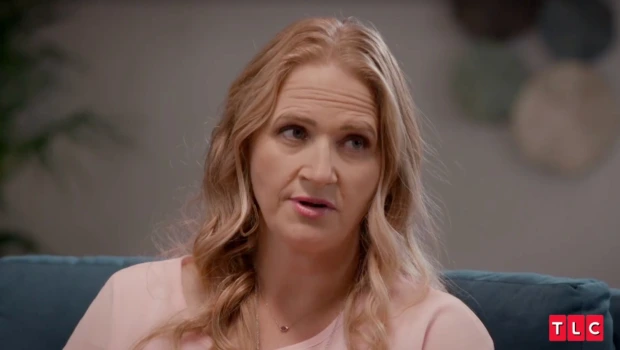 Kody responds to the footage by ripping Christine for supposedly badmouthing  Janelle and Meri.
"Christine sh-t-talked Janelle and Meri for two years to me," Kody tells the host. "This is why I was getting frustrated."
The patriarch alleges that Christine told him he was "sleeping with the enemy" during their 25-year marriage.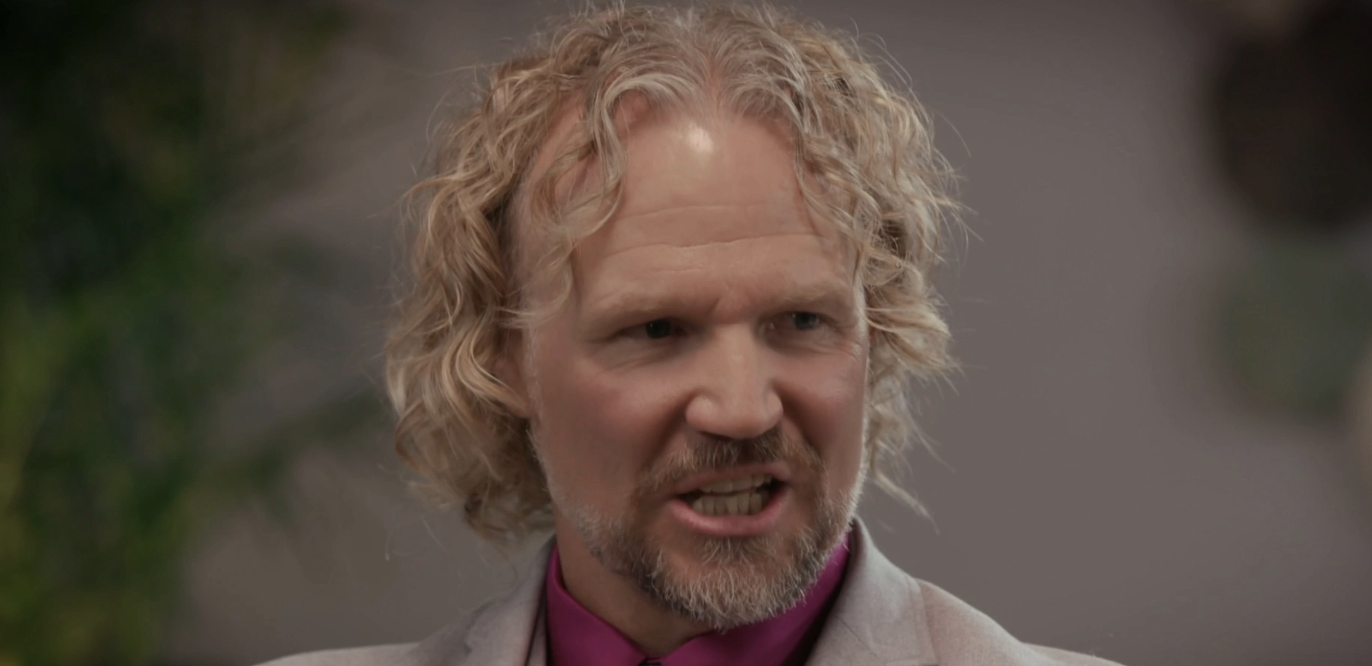 Kody says, "I'd talk about reconciling with Meri and Christine loses it."
"I'm going, 'I understand that Janelle has certain nuances or quirks … but I love her and I'm still in this relationship with her,'" Kody says in the clip about Christine's alleged past behavior. "And you're telling me that she mistreated you."
Sukanya asks Kody if he believes that Christine felt threatened by Janelle. Kody replies, "Not now!
Kody claims that Christine vented to him for years about her issues with Janelle, "I spent two years listening to it. You get to a point where you start realizing who you can trust and what you can say, and what you can't say." 
Host Sukanya asks Kody to elaborate on who he can trust and he remarks, "Well, I think that's obvious." But refuses to name which wife. It's obvious he's referring to Robyn.
Janelle says it's not healthy for a man to sacrifice in order to love you in reference to the video footage. She then calls out Kody for only caring about Robyn's perceived non-acceptance but not caring about his other wives. She says Robyn is not an angel. Janelle admits she stopped venting to him years ago because it was futile. 
Meri straddles the fence on the topic as expected.
Sister Wives: Robyn The Victim
Over in Robyn's corner, she plays victim and says Christine routinely treated her poorly, "Snarky comments and not included her in things," Robyn claims.
Kody also sees Robyn as the victim in this scenario, and watched her beg for acceptance from the other wives. "That is where I was. 'Stop groveling. Because Christine's never gonna love you.'" Kody tells the host to explain his anger in the footage. 
In Christine's defense, she accuses Kody of also complaining about Janelle and Meri to her, and that's what couples do .. they vent to each other.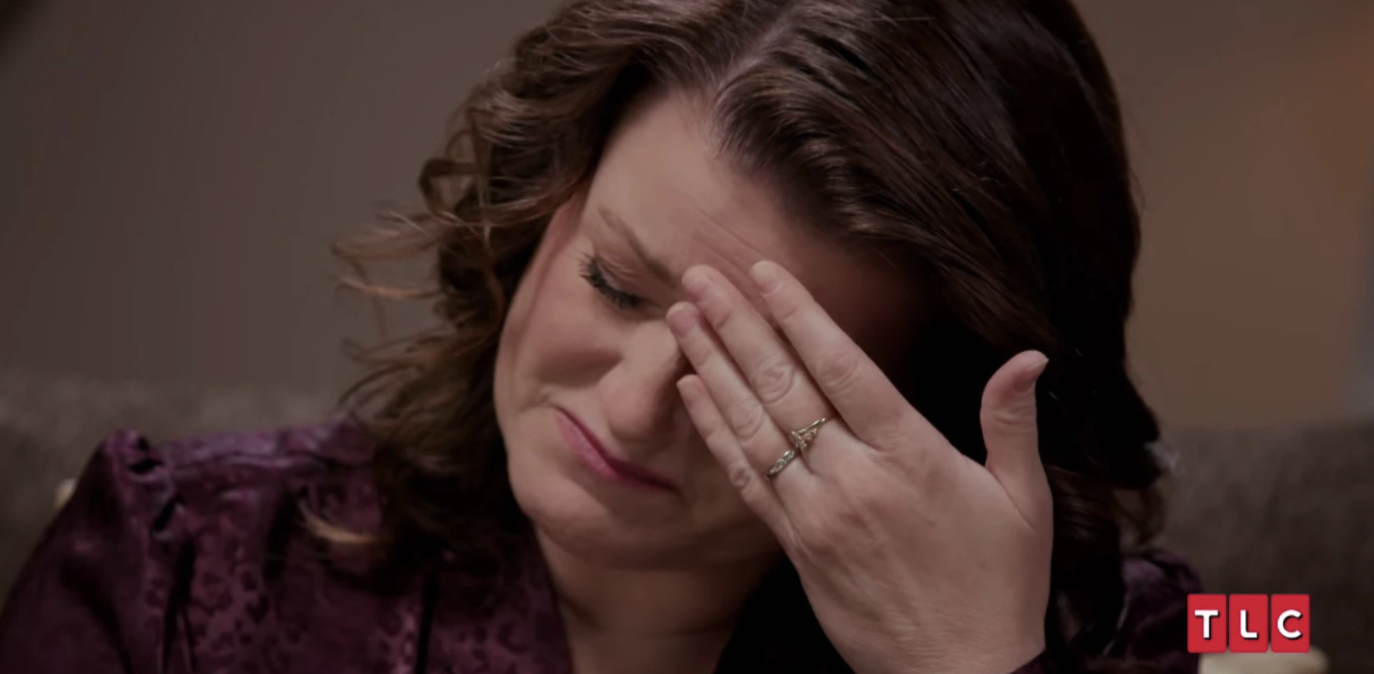 Sister Wives: Kody Blames Christine 
Kody then says he would have respected Christine's decision to leave if she had simply said she was "not a fit" with the family and "move on." However, "what she's actually doing is, 'Broke my baby's heart, I don't respect him.' 'Coward, I don't respect him.' 'Picks favorites, I don't respect him,'" he told the host, adding that she has "been sh-t talking me."
"Breaking up a marriage when you're not in love, I get it. But to assuage her guilt, she has blamed me for everything, including to her children and some of Janelle's kids," he then claims. "And, as a result, combined with Covid issues, those relationships have been pulled away from me, including — and this is the one I don't understand — Janelle."
"But she's trying to assuage her guilt by saying I'm a bad man," Kody continues. "I get it, she needs to do that so she can find another man who will trust her. Because if she leaves a good man, most guys are gonna go, this is risky."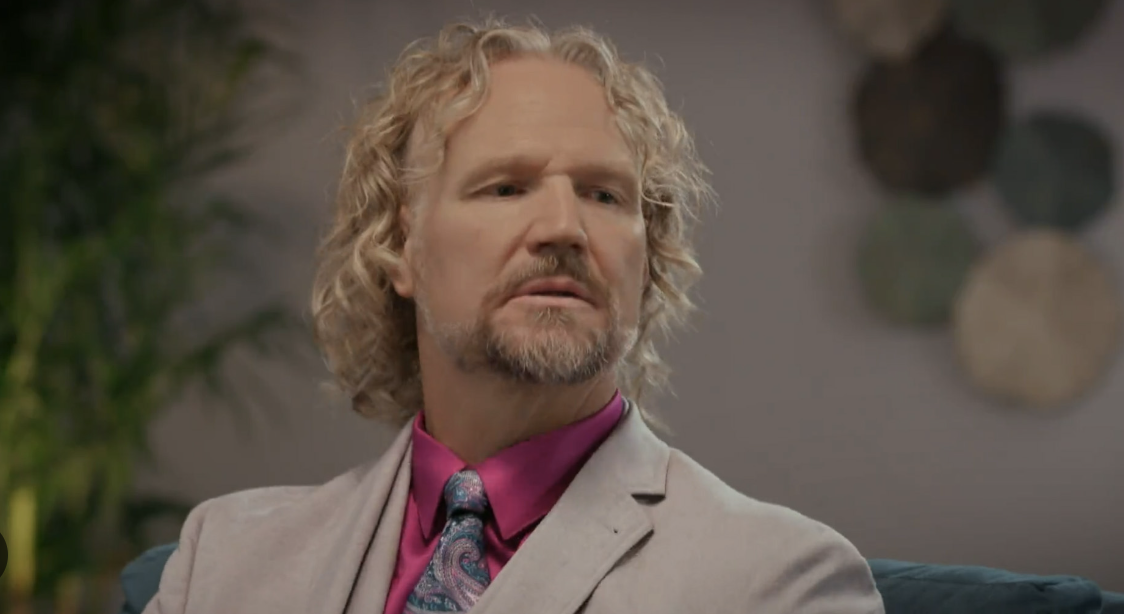 Sister Wives: The Worst Goodbye
A reel is played of Christine's awkward good-bye send off — the one that Mykelti insisted on having that humiliated her mother. Robyn, Kody and their kids were cold as ice towards Christine. Christine was heartbroken and tearfully said in a talking head, "it was the worst goodbye I've ever witnessed."
Kody says he was thinking at the time that he, never "wants to see Christine ever again."
Robyn says she felt uncomfortable being there considering Christine rejected her, and doesn't want a relationship with her kids.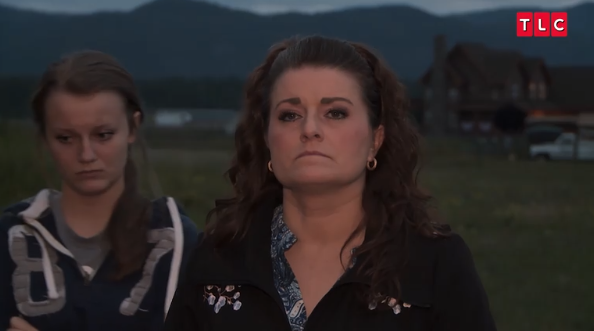 Janelle, who was the only one to comfort Christine during the good-bye, says Christine plays a big part in her world and her kids life. 
Sister Wives: Christine's Dream Man
Christine is obsessed with a fictional video game character named Durotan — who is strong warrior that deeply loves his wife — that's the kind of deep devotion she desires. 
In real life, Christine is lusting after African-American actor, Shemar Moore, who she says is "beautiful." And when the host jokes about not kicking Shemar out her bed (like she did to Kody), Christine smiles and blushes.
Sister Wives: Can Robyn and Christine Fix It?
Back to Robyn, she comments on the possibility of mending the relationship with Christine one day. A teary Robyn explains, "That's really dependent on Christine. I'm ready, I'm willing for that but it would have to be like, really established on real stuff. Like real trust and real desire. I want something real. Like, I want real relationships with all these ladies. I always have."
She adds, "Before I even fell in love with Kody, I fell in love with the family, and the family culture of one big happy family. It's something that I am like mourning all the time. They took it away from me."
Robyn says it feels unfair as she fights back tears — she says: "I feel angry. I'm angry at them all." She adds that she feels, "cheated," and calls herself, "Kody's whipping boy."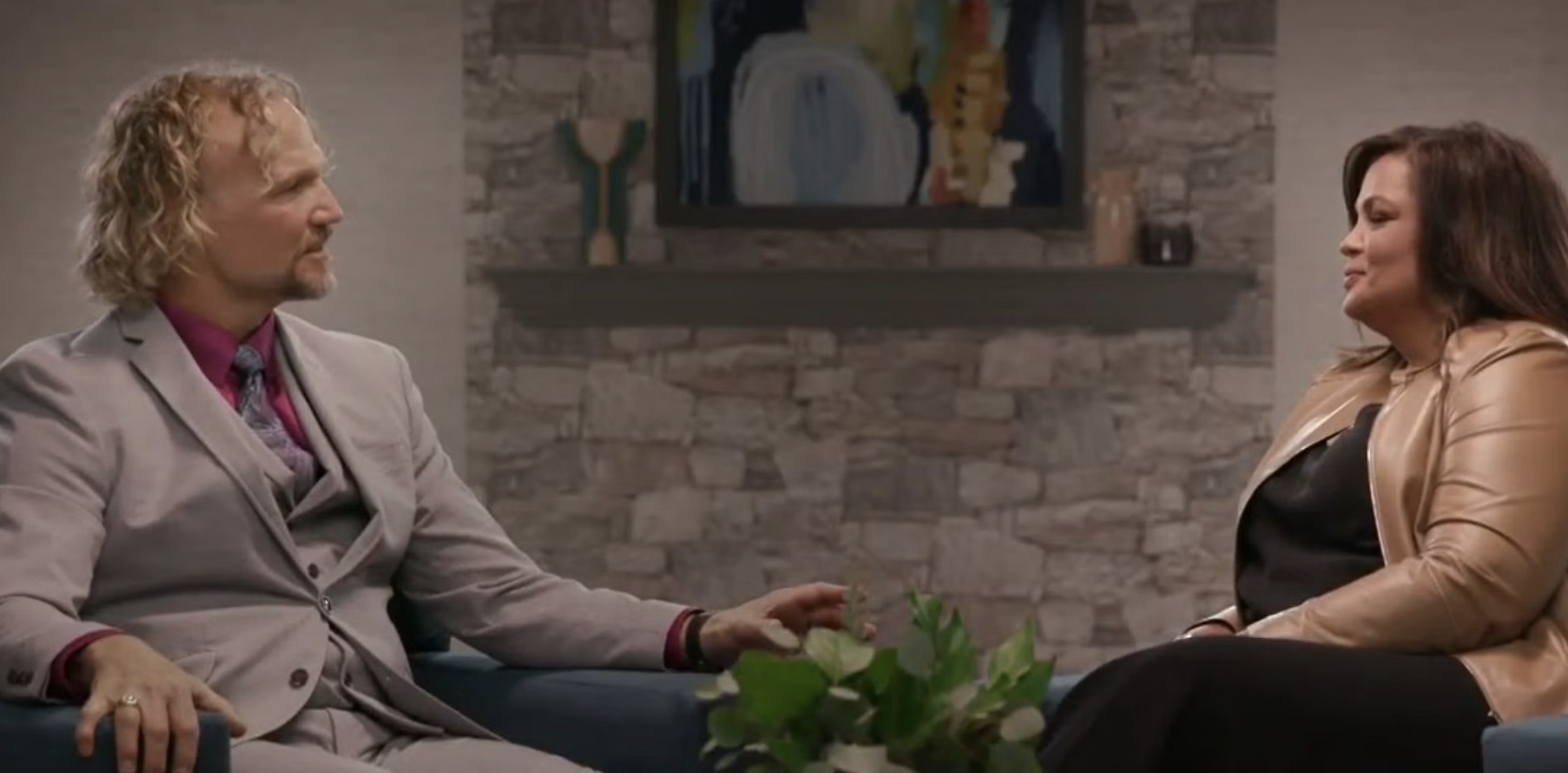 Kody's back in the hot seat, and when asked to describe his relationship with Robyn, he takes a dramatic sigh, stares at his watch, then flat out refuses to answer the question. 
Sister Wives: One-On-One part 3 airs on January 8, 2023, at 10:00 pm ET, on TLC.
Stay Connected With All About The Tea: Twitter Ι Instagram Ι YouTube Ι Facebook Ι Send Us Tips

#Sister #Wives #OneOnOne #Recap #Christine #Brown #Desires #Black #Man #Replace #Kody #Shes #Jungle #Fever