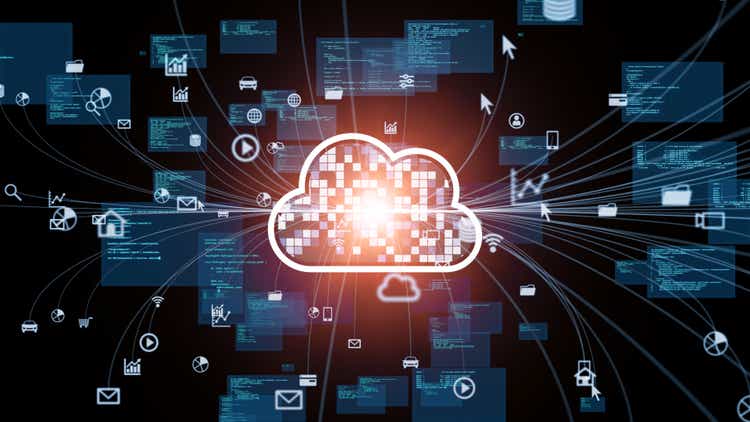 ZoomInfo Technologies (NASDAQ:ZI) shares slipped in premarket trading on Tuesday as investment firm Truist downgraded the business software company.
Analyst Terry Tillman lowered his rating on ZoomInfo Technologies (ZI) to hold from buy and cut his per-share price target to $28 from $65, noting that revenue and cash flow are likely to come in below consensus estimates for the fourth-quarter.
"We are taking a more cautious macro view on software as well as the potential for company-specific headwinds from [third-quarter] call (e.g. sales taking 20% longer to close in 3Q, reduced rep productivity, seat and data expansion weakness) to persist," Tillman wrote in a note to clients. "While shares are reasonable on uFCF basis, EV/'23E sales of 8.8x suggests a less compelling set up into [the fourth-quarter call]."
Delving deeper, Tillman said it's possible that "a lot of bad" is already reflected in ZoomInfo Technologies (ZI) shares, as there have been reductions in 2023 estimates since the company presented its third-quarter results and spoke at investment conferences. However, 2023 revenue growth is forecast to be 22%, while unlevered free cash flow growth is expected to be 25%, but management comments suggest "markedly lower revenue growth," Tillman added.
"We assume management commentary of 'high teens' growth was more of a quarterly run rate exiting 2023 versus a full-year 2023 growth assumption as the slower sequential revenue growth works its way through the model throughout the year," Tillman explained. "Either way there could be multiple interpretations of what management is targeting as an appropriate Street growth assumption."
Last week, Bank of America downgraded ZoomInfo Technologies (ZI) on worries that persisting demand headwinds will impact revenue growth well into 2023.
Analysts are largely bullish on ZoomInfo Technologies (ZI). It has a BUY rating from Seeking Alpha authors, while Wall Street analysts rate it a BUY. Conversely, Seeking Alpha's quant system, which consistently beats the market, rates ZI a HOLD.
#ZoomInfo #Technologies #slips #Truist #downgrades